Novak Djokovic's ATP Finals win on Sunday rubber-stamped him as the year-end world number one for a record eighth time and took him to 400 total weeks at the top of the rankings.
Here, the PA news agency looks at how his record compares to the greats of the game.
Historic achievement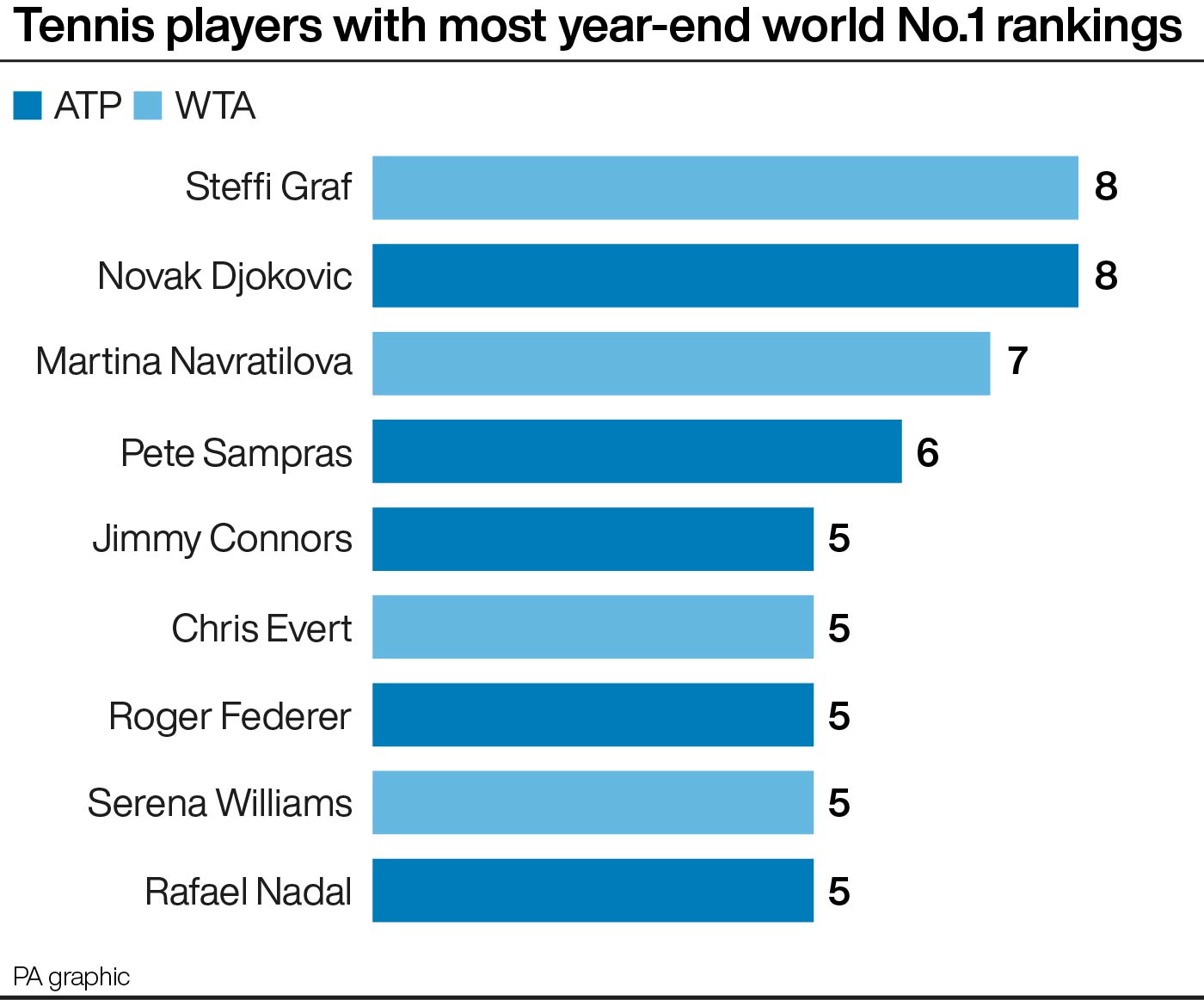 Djokovic already had more year-end number one rankings than any other male player, with his eighth meaning he now matches the record set by Steffi Graf on the WTA Tour.
The Serbian finished both 2011 and 2012 top of the pile, with another pair back to back in 2014 and 2015. Andy Murray and Rafael Nadal interrupted his dominance in 2016 and 2017 respectively but Djokovic was back on top in 2018, 2020, 2021 and now this year.
Pete Sampras is his nearest challenger on the ATP Tour with six year-end number one rankings, all in successive years from 1993 to 1998, with five each for Jimmy Connors, Roger Federer and Nadal.
Djokovic has pulled ahead of Martina Navratilova, who had seven to trail Graf by one on the WTA Tour where Serena Williams and Chris Evert rank next on five.
Aging impressively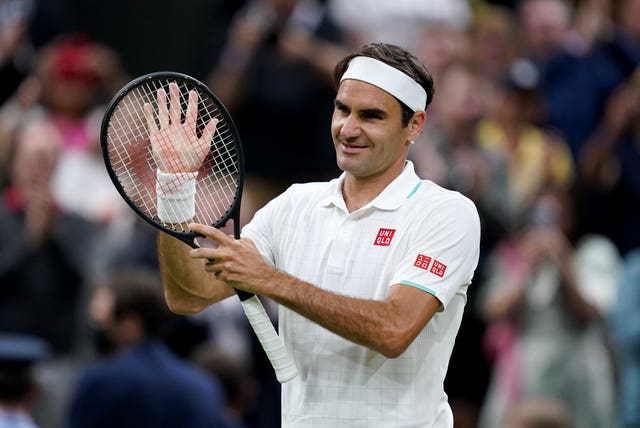 Djokovic is the first player, male or female, to spend 400 weeks on top of their tour's rankings.
Graf is closest behind with 377 weeks, followed by Navratilova and Williams with Federer the second male player in that chart at 310 weeks – the last player, male or female, above 300.
Perhaps the most remarkable aspect of Djokovic's dominance is how the 36-year-old has stayed at the top so long.
He has 177 weeks as number one in his 30s, more than any male player and trailing only Williams' 196 overall. Nadal is next on that list with just 68 weeks.
Djokovic is the oldest world number one, male or female, other than Federer. The Swiss star's final day at the top was June 24, 2018, when he was 36 years and 320 days old – should Djokovic top the rankings on or after April 6 next year, he will also claim that record.
Alcaraz challenge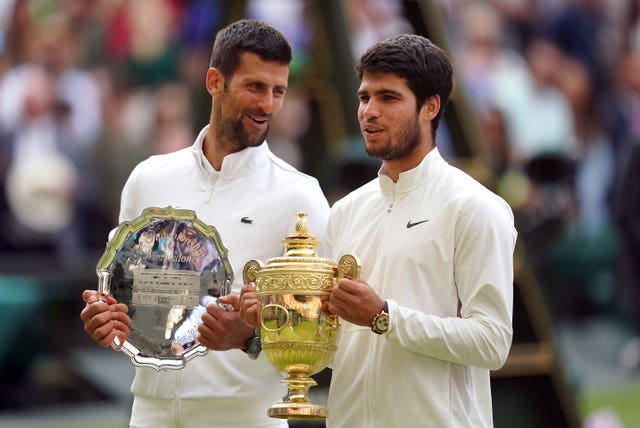 The ATP number one ranking changed hands seven times this year as Carlos Alcaraz emerged as a serious rival to Djokovic.
The 20-year-old Spaniard beat Djokovic in the Wimbledon final to deny him a calendar-year Grand Slam and enjoyed four separate spells at number one.
As 2022 year-end number one, Alcaraz held that spot until January 29. He enjoyed another two-week spell in March and April, three from May 22 to June 11 before surrendering top spot to Djokovic for a fortnight, then another 11 weeks from June 26 to September 10 before Djokovic took over for the remainder of the year.
It is the most lead changes since 1999 when Sampras had four spells and Andre Agassi two, with one each for Carlos Moya, Yevgeny Kafelnikov and Pat Rafter making for eight lead changes.
The ATP record is 10 lead changes in 1983, with John McEnroe, Jimmy Connors and Ivan Lendl battling for top spot. The WTA Tour has never had more than seven lead changes in a single year, hitting that mark in 1995, 2002 and 2017.