Universities will receive a £20 million investment to help them "spin out" research into commercial businesses, the Treasury has announced ahead of the autumn statement.
The funding is intended to support the "next generation" of university "spin-outs", which see academic institutions commercialise their research and raised £5.3 billion in 2021/22.
Chancellor Jeremy Hunt said: "Innovative, globally competitive businesses like Oxford Nanopore are making a huge contribution to our economy.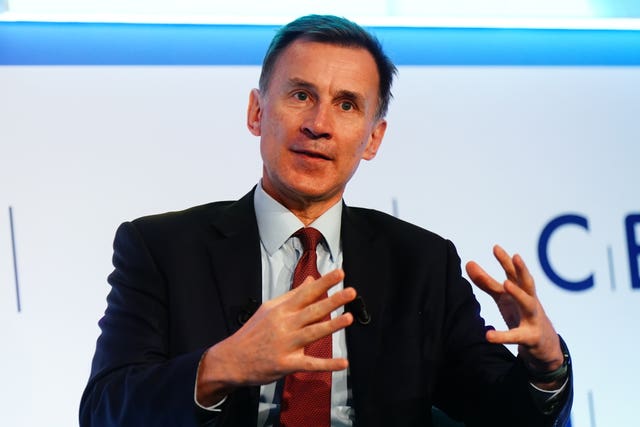 "It's critical that we harness this potential and give universities the tools they need to translate cutting-edge research into exciting UK businesses that start and grow in the UK."
Biotech business Oxford Nanopore, founded at Oxford University in 2005, has been pointed to as a success story by the Treasury and is valued at around £1.7 billion.
The £20 million investment follows an independent review into university spin-outs which has recommended a series of policies to make such businesses easier to start and more attractive for investment.
Vivienne Stern, chief executive of Universities UK, said: "We welcome this review's recognition of the positive impact and important role that university spin-outs have on driving growth and supporting the national and local economy.
"We support the ambitions of the review for universities, investors and Government to come together and work collaboratively to maximise opportunities for university spin-out activity.
"University spin-outs create thousands of jobs across the UK and will play an important role in driving the economic growth and local regeneration that the country needs."
Dr Anne Lane, chief executive of UCL Business (UCLB), said: "For 30 years, UCLB has created successful spin-out businesses from UCL's ground-breaking research, which have raised £2.75 billion investment in the last five years alone.
"As well as creating jobs and economic impact, these spin-outs scale up solutions to complex societal challenges, from reducing carbon emissions to therapies for rare hereditary diseases.
"The recommendations published in this review will help universities harmonise the creation of spin-outs.
"We look forward to working even closer with fellow universities, government, and the investment community to ensure a healthy and sustained flow of investment back into academic research whilst supporting the emerging world-changing businesses of the next 30 years."
Mr Hunt has accepted the review's recommendations and intends to announce a package of measures in the autumn statement designed to support science and technology companies based in the UK.
These measures include an extra £50 million for research and development firms and vehicles to support pension funds' investment in science and technology businesses.
Pension funds will be able to invest in a new Growth Fund within the British Business Bank and other funds created through the Long-term Investment for Technology and Science initiative, which will receive £250 million.
Louis Taylor, chief executive of the British Business Bank, said: "This package of measures has the potential to unlock billions of pounds of additional investment for the UK's fastest growing and most innovative companies, thereby boosting the economy and driving returns for pension savers."
Mr Hunt hopes that these will enable pension funds to invest up to £75 billion made available through changes to regulations announced in a speech at the Mansion House in July.
The Chancellor said: "Innovation is the key to our future success as a nation and it's vital that we do all we can to help companies start, scale and grow in the UK.
"Tomorrow's autumn statement will be a huge step towards delivering our Mansion House reforms and unleashing the full potential of our pensions industry."