The latest stage of the Duke of Sussex's legal battle with the publisher of the Daily Mail is due to take place at the High Court.
In a ruling on November 10, a judge concluded that Harry – along with other high-profile individuals including Sir Elton John and Baroness Doreen Lawrence – could continue their claims over alleged unlawful information gathering against Associated Newspapers (ANL).
The trio are among a group of high-profile individuals – including Sir Elton's husband David Furnish, actresses Sadie Frost and Liz Hurley and ex-MP Sir Simon Hughes – accusing the publisher of carrying out or commissioning unlawful activities such as hiring private investigators to place listening devices inside cars, "blagging" private records and accessing and recording private phone conversations.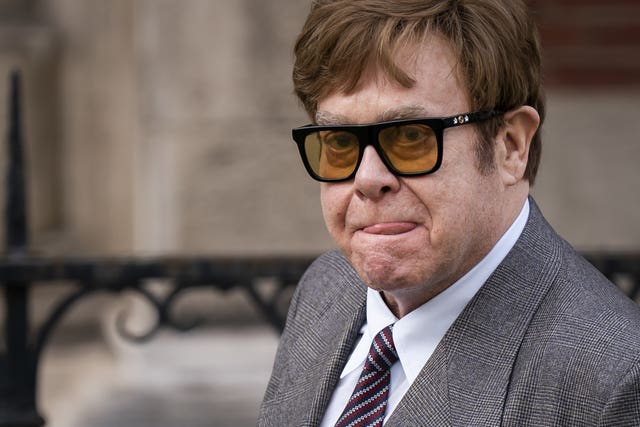 ANL, which firmly denies the allegations, had asked a judge at a hearing in March to rule in its favour without a trial, arguing the legal challenges were brought "far too late".
But Mr Justice Nicklin ruled ANL had "not been able to deliver a 'knockout blow' to the claims" earlier this month.
In his 95-page-judgment, the judge said that each of the seven people in the ANL claim have a "real prospect" of demonstrating that ANL concealed "relevant facts" that would have allowed them to bring a claim against the publisher earlier.
A hearing is now due to take place on Tuesday to deal with the consequences of the judgment.
The cases remain at an early stage and ANL has yet to file a formal defence in the case which could see a third High Court trial centred on Harry's allegations of unlawful information gathering against major newspaper publishers.
Following the ruling, ANL said in a statement: "As we have always made unequivocally clear, the lurid claims made by Prince Harry and others of phone hacking, landline tapping, burglary and sticky-window microphones are simply preposterous and we look forward to establishing this in court in due course."
The hearing in London is due to begin at 10.30am.