Two Thanksgiving turkeys have played their part in an annual holiday tradition at the White House and have received pardons from the president, sparing them from becoming someone's dinner.
The 20-week-old, 42lb birds, which were hatched and bred in Willmar, Minnesota, by the Jennie-O turkey company for the occasion, are named Liberty and Bell.
The event marks the unofficial start of the holiday season in Washington, and Monday was an especially busy opening day.
President Joe Biden, the oldest president in US history, was also celebrating his 81st birthday.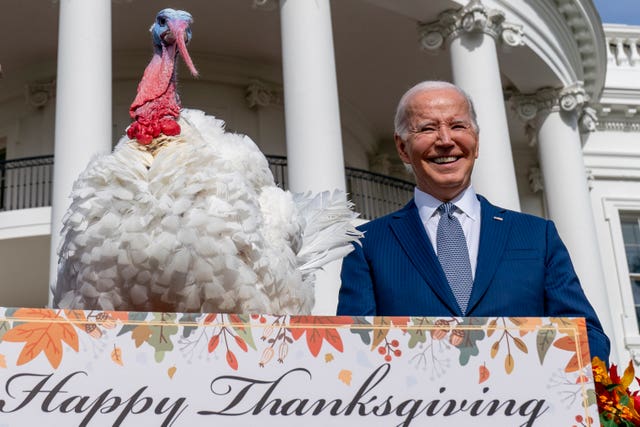 "By the way, it's my birthday today," the president said, noting that guests with him in the Oval Office before the event sang "Happy Birthday."
"I just want you to know, it's difficult turning 60. Difficult."
"This is the 76th anniversary of this event. I want you to know, I wasn't there for the first one."
The Democrat's age has become an issue as he seeks re-election next year.
Before issuing the pardons, Mr Biden said that although Liberty and Bell are Minnesota natives, they were named for the Liberty Bell in Philadelphia.
"These birds have a new appreciation of the words 'let freedom ring'," he said, adding that they love Honeycrisp apples, ice hockey, a thousand lakes and the Mall of America — all things the Midwest state is famous for.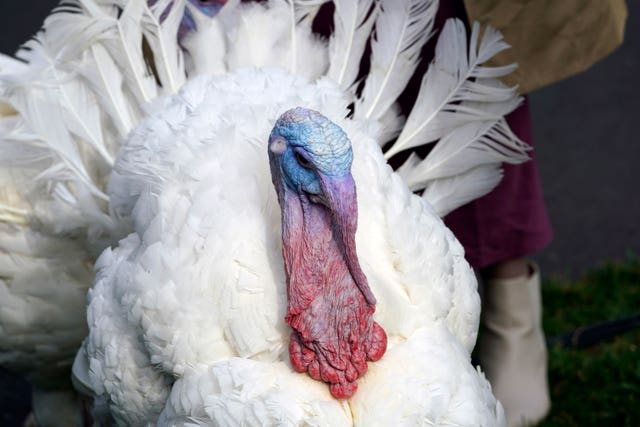 They overcame "some tough odds" to make it to the White House, Mr Biden continued, saying "they had to work hard to show patience and be willing to travel over a thousand miles."
He suggested their feat probably was harder than getting a ticket to Beyonce's Renaissance Tour or "Britney's tour, she's down in, it's kind of warm in Brazil right now." He apparently mixed up his female pop stars as Taylor Swift was in Brazil over the weekend for her Eras Tour and Britney Spears currently is not on tour.
"Look folks, based on their commitment to being productive members of society as they head to their new home at the University of Minnesota … I hereby pardon Liberty and Bell. Congratulations, birds!" Biden declared.
Hundreds of guests, including Cabinet secretaries and White House staff who brought children, watched from the South Lawn as Mr Biden kicked off the unofficial start of Washington's holiday season.
His granddaughter Maisy watched from the sidelines with her half-brother Beau. After the ceremony, Beau was led over to pet one of the turkeys.
Steve Lykken, chairman of the National Turkey Federation and president of the Jennie-O Turkey Store, told The Associated Press that the pardons are a "great way to kick off the holiday season and really, really a fun honour".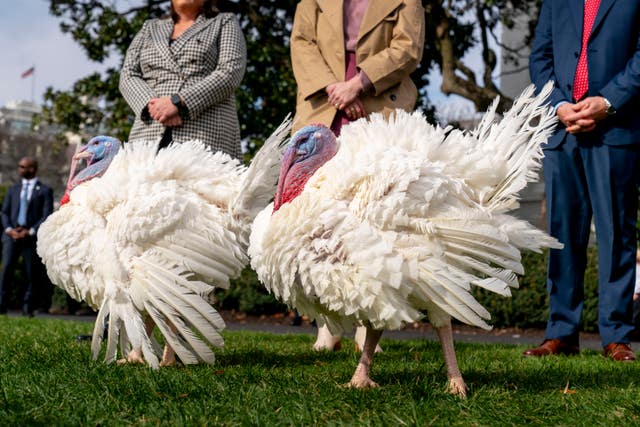 Mr Lykken introduced Liberty and Bell on Sunday at the Willard Intercontinental, a luxury hotel near the White House.
The gobblers checked into a suite following their red-carpet arrival in the US capital after a days-long road trip from Minnesota in a black Cadillac Escalade.
Mr Lykken said: "They were raised like all of our turkeys, protected, of course, from weather extremes and predators, free to walk about with constant access to water and feed."
The male turkeys were hatched in July as part of the "presidential flock" and in preparation for the ceremony at the White House listened to music and other sounds.
Mr Lykken added: "They listened to all kinds of music to get ready for the crowds and people along the way. I can confirm they are, in fact, Swifties, and they do enjoy some Prince. I think they're absolutely ready for prime time."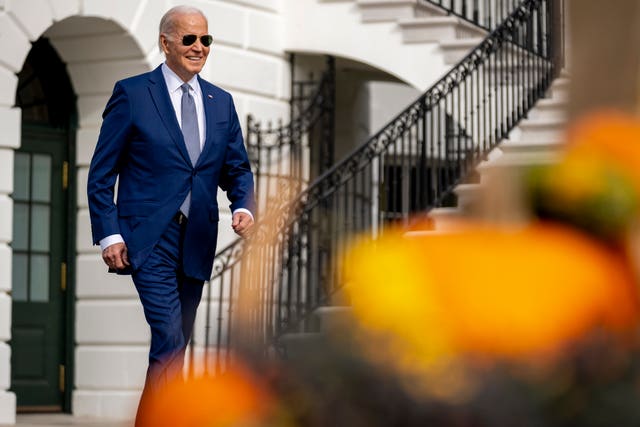 The tradition dates back to 1947 when the National Turkey Federation, which represents turkey farmers and producers, first presented a National Thanksgiving Turkey to President Harry Truman.
Back then, and even earlier, the gobbler was given for the first family's holiday consumption. But by the late 1980s, the tradition had evolved into an often humorous ceremony in which the birds are pardoned and are given a second chance at life after they are spared from ending up on a family's Thanksgiving table.
In 1989, as animal rights activists picketed nearby, President George HW Bush said: "Let me assure you, and this fine tom turkey, that he will not end up on anyone's dinner table, not this guy – he's granted a presidential pardon as of right now – and allow him to live out his days on a children's farm not far from here."
After Mr Biden pardons his third pair of turkeys, Liberty and Bell will be returned to their home state to be cared for by the University of Minnesota's College of Food, Agricultural and Natural Resources Sciences.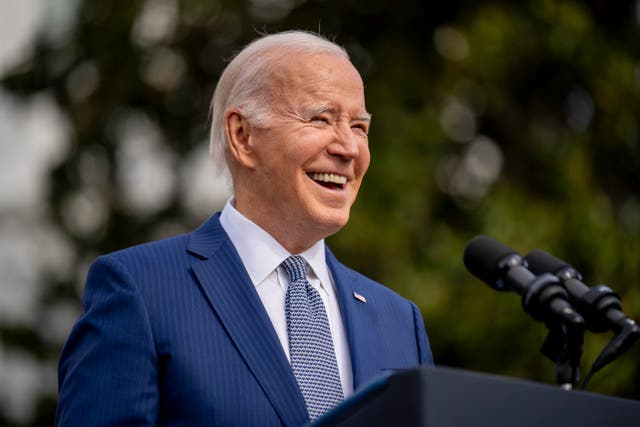 Mr Lykken said: "You can imagine the wonderful care they're going to get from students and veterinarians and professors, etc, and so they will hopefully have a chance, maybe, to go see a hockey game or spend time with (university mascot) Goldy the gopher."
A little over 200 million turkeys will be eaten on Thanksgiving, Mr Lykken said.
Mr Biden will eat his Thanksgiving turkey with family on Nantucket, a Massachusetts island, continuing a long family tradition.
On Sunday, he and the first lady served an early Thanksgiving meal to hundreds of service members at Norfolk Naval Station in Virginia.
The first lady Jill Biden is also due to accept a delivery of an 18.5 foot (5.6m) Fraser fir from North Carolina, which will be used as the official White House Christmas tree.