A trader has pleaded guilty to selling clothing fashioned from endangered wild cats, authorities said.
Timothy Norris illegally listed fur coats, hats and scarves for sale on eBay which had been created from leopards, ocelots, lynx and wolves, Scotland Yard said.
The 40-year-old, from Surrey, pleaded guilty to illegally trading in endangered species at Croydon Magistrates' Court on Thursday, the force added.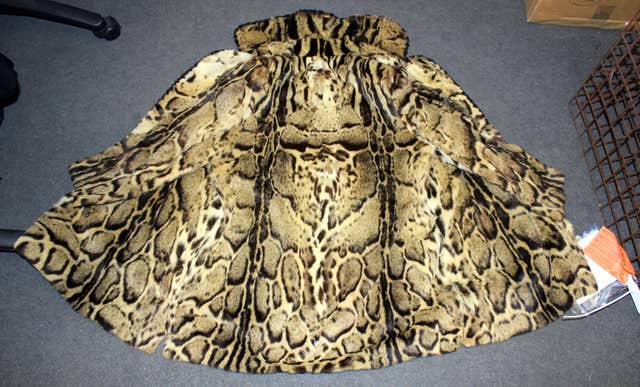 He was handed 200 hours of community service and the garments are being seized by police.
Sarah Bailey, from Scotland Yard's wildlife crime unit, said Norris was helping to fuel the illegal wildlife trade and his actions "could threaten the conservation status of remaining populations".
Metropolitan Police wildlife unit officers raided his home last February and found 24 fur clothing items, mainly coats, fashioned from the fur of wild cats.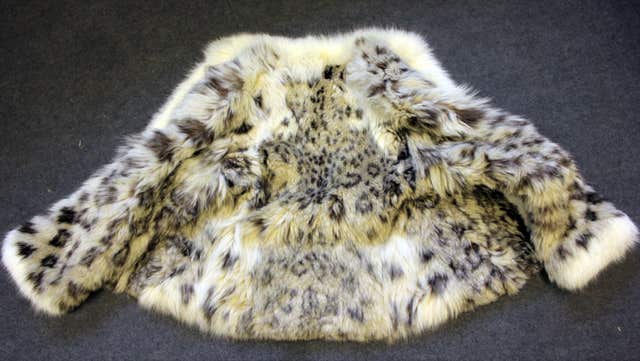 He was charged in June with possessing and selling listed species contrary to the Control of Trade in Endangered Species Regulations and illegaly exporting the same without re-export permits, Scotland Yard said.
Norris was tracked down after he was found to be listing items on the online trading site under the name DianaGrant77 without relevant certificates.
Coats made from protected species after March 1947 can be legally traded only if the seller has a certificate issued by the Convention on International Trade in Endangered Species of Wild Fauna and Flora.